Intro
Tirana International Airport (TIA) encourages individual action and shared responsibility towards the environment. TIA feels that it is one of our main duties to make the local community near Tirana International Airport and broader, as well as ourselves, estimate the environment.
We at TIA offer high standard facilities, safety, and security and comfort that target customer satisfaction. This is achieved while the airport operates with the least possible impact on the environment and local communities, and as a healthy, safe working environment for its staff. Continuous improvement is introduced in the areas of waste management by the effective implementation of waste recycling and by instructing and training TIA and third party maintenance staff. Continuous monitoring is another area where a lot of emphasis is put. In this context, we provide controls of water consumption, potable and waste water monitoring, monitoring of noise and noise zones, etc.
Our policy is to protect the community surrounding and to give our example by saving electricity and water or buying products which carry environmental labels or use less packaging for the sake of the environment. This was our promise. And we are keeping it.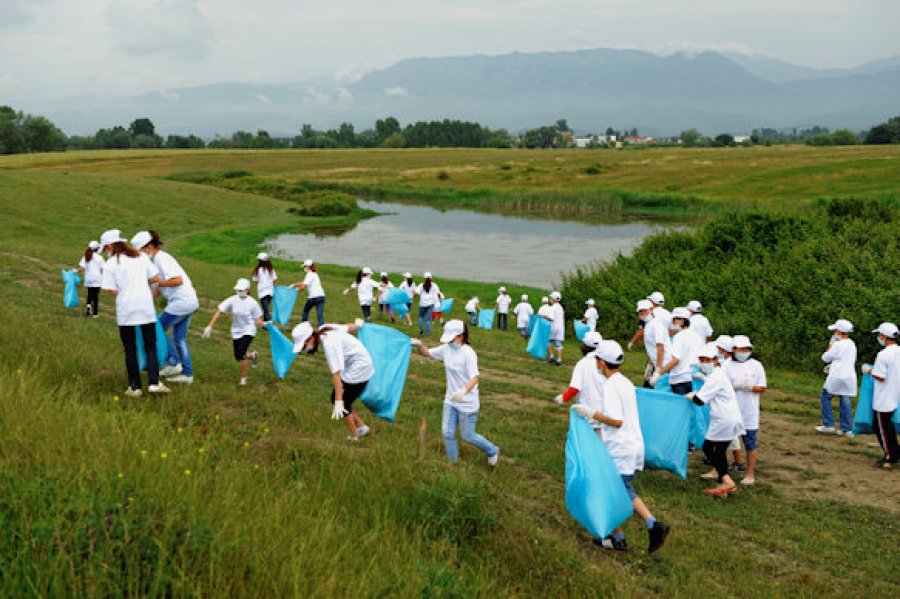 Quality Environment Health & Safety
Since 2006, TIA has been implementing an Environmental and Quality Management System, oriented to ISO standards 14001:2004 and 9001:2000. This system also includes the Airport's monitoring of air, wastewater, potable water quality and noise levels. All indicators confirm that TIA is complying fully with Albanian, European Union and the World Health Organization's standards.
Tirana International Airport (TIA) is the first private company in Albania to have its own Waste Water Treatment Plant. After the opening of the new passenger terminal in 2007, TIA began implementing modern waste management concepts. The new terminal provides passengers and Airport users with a system of recyclable and non-recyclable waste sites with separate waste bins.
Committed also to social initiatives, TIA, in close cooperation with local authorities and residents, has initiated and been contributing towards important local development projects, such as the preparation of a tourism development plan for Preza Castle and its surrounds. TIA is also hosting environment awareness raising activities with guided tours of the Concession Area.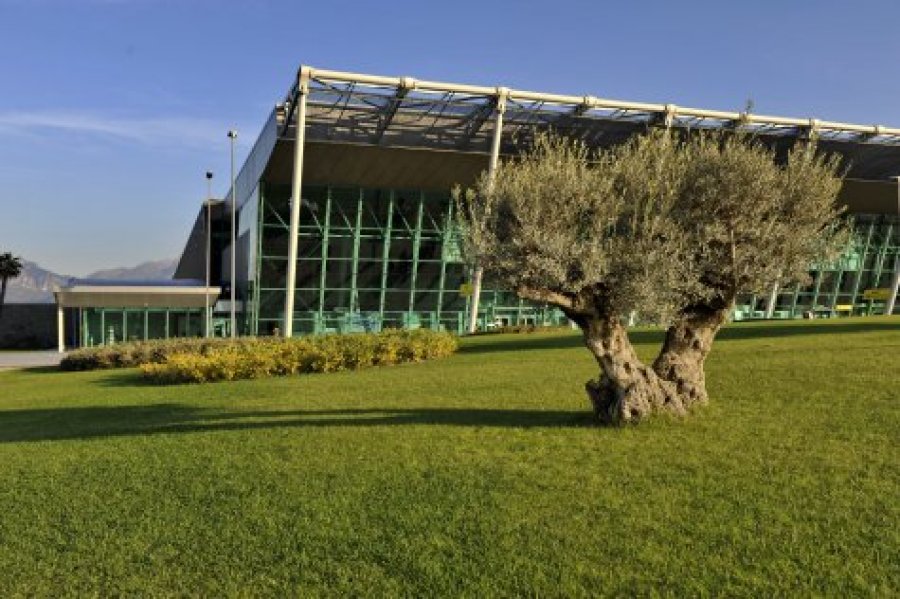 Quality standards
Tirana International Airport has designed a Quality Policy, aiming at fulfilling top international standards of facilities, safety, security and comfort, and in doing so is showing its attentiveness to the satisfaction of both passengers and airlines, as well as other Airport users.
TIA ensures that its facilities, equipment and staff are available round the clock in order to operate the Airport efficiently and to demonstrate its proven ability to provide a service that consistently meets customer requirements. At TIA our clients will find access facilities for people with special needs and within the terminal there is a health center open 24 hours a day for the emergency needs of passengers.
TIA undertakes regular customer surveys in order to assess the level of customer satisfaction with the services provided. In the opinion of its customers, TIA offers a very high standard and quality of service. In particular, ease of access, the quality of service facilities, security inspection and pre-flight services is rated very highly by customers, regardless of nationality or the time of day the Airport is being used.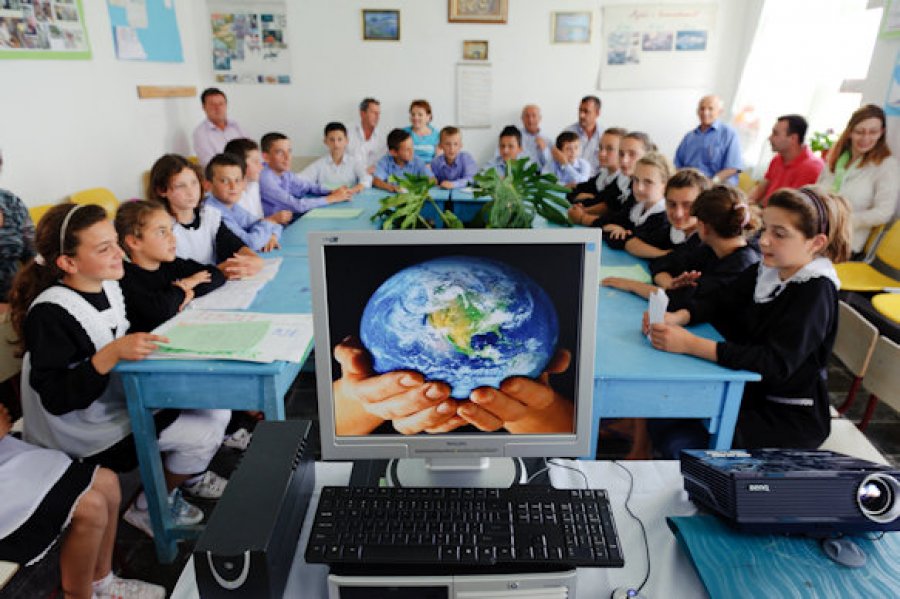 Tirana International Airport becomes Carbon accredited
In January 2013, Tirana International Airport (TIA) became carbon accredited at the Mapping level. Airport Carbon Accreditation is a certification for carbon management of airports. The program evaluates the efforts of airports to manage and reduce their carbon emissions, with four levels of award, namely Mapping, Reduction, Optimization and Neutrality.
Energy efficiency, energy saving and reduction of carbon emissions already play a major role in TIA's development and business strategy. Provision of resources and information, and the involvement of management and employees, all of whom are required to achieve these objectives, is another important aspect of TIA's Energy Policy.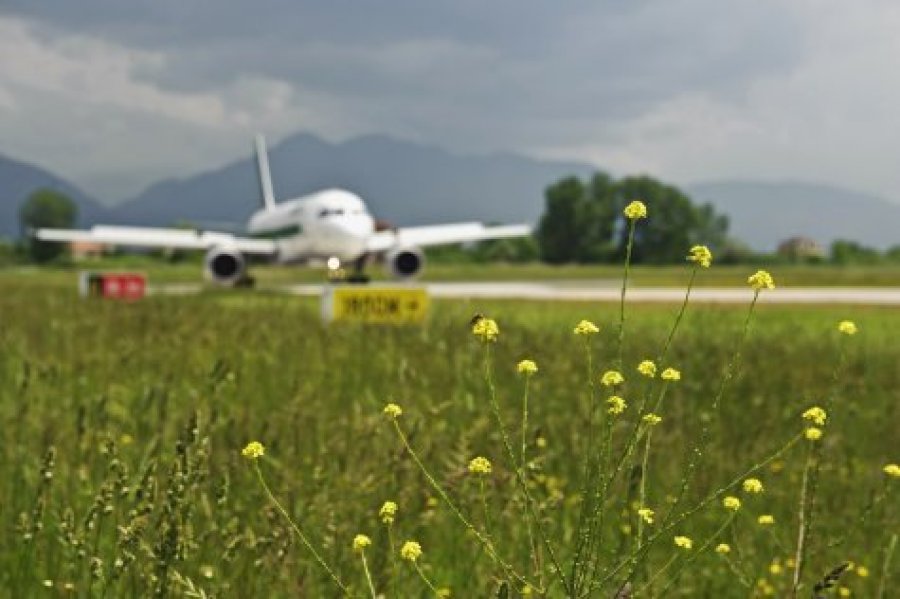 Short brief on TIA Carbon Management
TIA keep listing in airports carbon accredited awarding the Certificate in the Accreditation Level 2, Reduction in recognition of the efforts to manage and reduce the CO2 emissions as part of airport industry's response to the challenge of climate change.
TIA implements an energy and carbon management system since 2011 calculating and reporting on CO2 emissions on the basis of the Greenhouse Gas protocol and this year carbon management process and the footprint values are verified by external accredited auditor of TUV Hellas (TUV Nord) S.A.
For our company it means willing, efforts, and good results more traffic with less electricity and fuel consumed and less impact in environment.
In global view it means awareness and contribution to efficient use of natural resources fuel and electricity as well controlled measures for CO2 emissions towards sustainable development.
During 2015, comparing with the base year 2011 TIA traffic units* is increased over 8 percent meanwhile the total carbon footprint is reduced by 6 percent and the carbon footprint per traffic unit by 13 percent accounting for 0.49 kg of CO2 per traffic unit. Also in terms of energy efficiency has been decreased by 16 percent all fleet fuel consumption per traffic unit resulting in 0.1 liters per traffic unit.
The total footprint of CO2 emissions for Tirana International Airport based on 2015 data amounts 976,000 kilogram with a carbon emission of 0.49 kilogram per traffic unit, where 96 percent are scope 1 emissions from our own activities and 4 percent scope 2 indirect emissions from purchased electricity.
The challenge is to increase energy efficiency to best practice benchmarking, use of renewable energies in strong collaboration and leading role with all airport stakeholders towards Optimisation level 3.