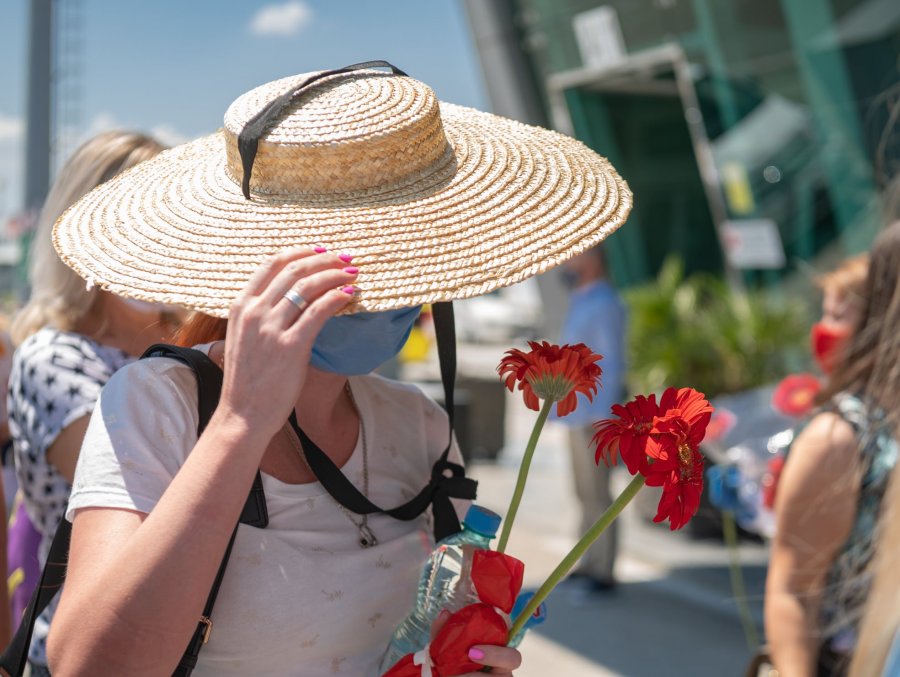 All those interested in traveling to Albania, are reminded that Albania has opened its borders on June 1, 2020.
There are no restrictions on entry, whether for Covid-19 test or specific document.
Citizens traveling from third countries by air and using one of the International Airports for transit should know that:
They will be allowed to leave the airport transit area and/or will not be allowed to continue their journey if the next destination is another Schengen area, as this movement is not considered transit but entry into the Schengen area, hence the airport authorities they will bring them back to the places they came from.
All passengers who are allowed to enter the territory of the Republic of Albania, in addition to complying with the protocols of international standards that airlines apply anywhere in the world, must apply these rules:
If the passenger is identified with the previously specified COVID-19 symptoms will not be allowed to continue the journey and enter Albania;
The airport has set up automated points where passengers can get masks (mandatory for indoor environments) as well as disinfectants.
In the check-in counters passengers must sign a statement related to their COVID-19 status prior getting the boarding pass;
During the stay in the airport area, passengers must respect the social distance of 1.5 meters from each other.
Priority is given to the elderly, people in need and families with minor children;
Online check-in is encouraged to avoid queues and physical contact.
In case passengers show symptoms, it is recommended to avoid travelling and to follow the rules set by the respective states.
For more information: https://www.tirana-airport.com/c/116/measures-and-rules/
Keep in mind the current measures that are in force in Albania.
Starting from 1st of June 2021:
Restriction of movement throughout the territory of the Republic of Albania, from 23:00 to 06:00. Movement is allowed only for health or emergency reasons. Use the E-Albania application for specific permissions.
The obligation to maintain a protective barrier outdoors is removed. The obligation to wear the mask indoors as well as on public transport will continue. It is recommended to wear the mask wherever social distancing cannot be maintained, as well as for those who have not yet received the two doses of the vaccine and who are considered persons at risk.
Night clubs remain closed. Music is allowed till 10:00 P.M.
Bars/Restaurants are closed from 23:00 P.M to 06:00 A.M, with the exception of the delivery service.
No indoor and outdoor gatherings of more than 10 people.
Starting from 15 of June 2021:
Outdoor gatherings of 10 people are made by 50 people, respecting the rules of social distance in accordance with the protocols of the Institute of Public Health.
Starting from 01st of July 2021:
Police hours are postponed from 24.00 - 06:00.
The schedule for the music does not change; it will remain at 22:00.
Sports championships are allowed with the presence of fans with reduced capacities up to 30% according to the IPH protocol.
The activities of theaters, artistic, cultural performances, conferences are allowed, with a reduced capacity of up to 30% of spectators/participants, according to IPH protocols.
Please visit the website of the Civil Aviation Authority Albania, for more information regarding flights and list of countries: http://www.aac.gov.al/
For further information on COVID-19 visit https://shendetesia.gov.al/category/lajme/ or call local numbers 127. For psychological support call the green line 0800 40-40.
Source: https://punetejashtme.gov.al/en/services-and-opportunities/the-covid-19/protocol-to-be-followed-by-visitors-entering-the-territory-of-albania-during-the-covid-19-pandemics-2021